Since last Fall(2006), I've been in a learning mode. It's almost to a point where I can say that my personal trend is "learning (something new)". Ever since I've been in such state of mind, Saturdays and Sundays are now typically spent attending lectures and seminars.
Even in the evenings, I go out to see performing arts of some sort. (I do miss a couple of good ones due to jet lag.) My last Sunday was one of the rare Sundays in which I had no plans. Moreover, I've become such an avid reader that I order books from Amazon.JP two to three times a week so I will always have something new to read. It's the same for work in the sense that there are constantly deadlines that need to be met. Time certainly flies. It would be really nice to have 30 hours in a day.
Apparently, however, I was negligent about taking notice of the signs my body was sending amidst the whirlwind of urgent agendas, and so, around April or May, my body developed hives and I became unable to get up in the morning. I was mentally exhausted as well, negative thoughts crossing my mind, perhaps as a reaction to my physical state. "What's the point in communicating Cayce's teachings when there are far more suitable than myself?", I would think to myself, "Am I even of any use?"
That's when I saw this dream:
I am standing somewhere unfamiliar, holding a board reflector that's a size of a large calendar over m head. The next moment, I am in space, hovering over Earth, looking down upon Japan. While gazing the islands which form Japan, I spot a glistening point of light. It was a sort of light that was made by a reflection of the sun, reflected by the board reflector I was holding. I interpreted this dream as a reminder that it was enough for me to be a small point of light. The light doesn't have to permeate across the country, and the importance of being shedding light to the teaching of Cayce should suffice.
I started
Temple Beautiful
because of the difficulties in finding the right materials for Cayce treatment. Back when I started practing it myself, I found it hard to find castor oil and extra virgin olive oil in Japan. I remember finding myself in great disappointment when the castor oil I finally found was not exactly the one Cayce spoke about. I was crushed since my hope, after visiting various pharmacy stores, was taken away instantly upon that realization. For those who have met me, I am a very small-framed woman. The pharmacists to whom I asked for castor oil used to interrogate me with questions on why I needed castor oil, suspecting I was anorexic and was looking to use castor oil to lose more weight. I would almost come close to breaking into tears when they would tell me that they don't have any in stock after showering me with so many personal questions! Even there were some bottles available, I still had to visit more pharmacies since they never had much to being with and the bottles itself contained only small amounts of it.
Thanks to the internet, customers have more access to pure castor oil. I think that's one of things Temple Beautiful accomplished over the years.
One thing that still bothers me about the dream is that I was standing somewhere around Nagano prefecture instead of Tokyo. But I guess it's a dream, and the neon lights of Tokyo would have not helped to make my light visible in any way.
I have another story about a dream that was dream just around the same time as the previous one. I usually work through out the week writing something for this publication distributed every Friday. By Wednesday, I would usually have a theme for the week's letter, and by Thursday I would have a half written out. However, it took me more time to decide on what to write and found much difficulty in start writing it that particular week. I would write a paragraph or two, but decide it is not good enough, I would delete it entirely and start over again.
Usually, it takes only about two hours to complete the draft. Finding myself at lost as what to write and finding no solutions to overcome writer's block, I was tempted to due away with that week's publication. That night, Mr. Ken Honda appeared before me in my dream. (His book, "The Small Rich Person", is what he is known for generally.)
"I read your Email Newsletter every week. It's quite impressive how you write it at weekly basis."
It was truly a simple dream. In fact, I have only met Mr. Honda once. We exchanged business cards but had no further communication after that occasion so I doubt he even reads or knows about my online publications. I was not too sure why it was Mr. Honda, or whoever looked like him, who offered a word of praise but it certainly discouraged me to forgo the idea of taking a week off.
Going back to the title of this letter, "Illuminating One Corner", I think this thought applies to everyone. No one needs to have a grand agenda, a large scale ambition to illuminate everything and everywhere. Rather, every individual illuminates one corner, small or large, of the world he or she mainly belong in and associate themselves with. A mother may light up the house like the sun, while a father may be delivering light to his workplace. When I realized that, I was finally able feel comfortable with myself.
Dreams are basically reminders sent in a timely fashion. Personally, it helped that my dreams were quite simple to interpret though!
Naoko Mitsuda 
Online Newsletter No.198 (
Japanese
)
Sent on June 6,2007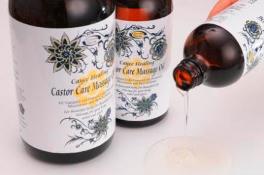 ▲ by legacyofcayce | 2012-06-29 18:30 | article