Last weekend Temple Beautiful held a workshop run by
Mr. Ryusei Saegusa
who is an Aikido master and teacher, and he is also an alternative health chiropractor incorporating spiritual practices into his work (Noguchi Seitai).
At the workshop, we learned about the meridian points of the "Chipenketsu" and this is the 54th meridian point for the bladder. He said this meridian point is very important for controlling the muscle of our buttocks. Of course we usually use this muscle, but we do it unconsciously. But it is very important that we can actually control these muscles consciously, both the left and the right muscles separately.
If we train these muscles, which are connected to the sacrum muscles, then our body alignment and posture improves because the deeper muscles in the buttocks become stronger and are much more able to support our pelvis. Our body moves into the right position, with our chest upward facing the world.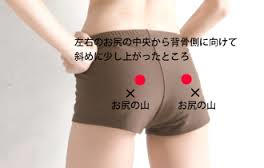 And thanks to this, our body becomes like an antenna naturally. This means we can notice danger naturally, or we can find good smells easily and so on. In other words, we are able to attract good things to us much more easily. If we learn to consciously control the muscle around the "Chipenketsu" point our lives will begin to change.
Mr. Ryusei said we that we are like weak dog, one with its tail between its legs. However if this dog returns its tail to the natural place, they can get their confidence back. He said that recently in Japan, that many people are living like this dog, with their tail between their legs. We need to return to our natural strong posture and regain our confidence. And in order to do this, we need a strong sacrum to support us.
The good news is that because the sacrum is supported by muscles, we can train them.
If you are a woman, you can do this easily by tightening the inside of the vagina, and it is easy to feel the "Chipenketsu" and strengthen these muscles. Similarly for a man, you can feel the "Chipenketsu" on the inside of the anus, so by training these muscles we can strengthen the sacrum.
This is a short movie
of one participant. I hope you can see that she is moving her left and right buttock muscles independently.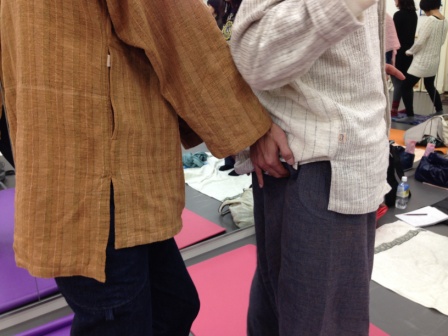 ▲ by legacyofcayce | 2014-04-03 08:44 | Body-Mind-Soul